Please Read Terms and continue down for
Contact Information
Methods Of Payment - For U.S. Customers: I accept Bank Checks or Money Orders (payable to DEBRA ANDERSON). Please email for other accepted payment methods. Bank wire transfers can be arranged for high dollar purchases. Personal checks only if OK'd by me. No COD's. Payment must be received within 7 days, or the item(s) will be taken off hold. For Overseas Customers: Ask about payment methods available.
Layaway - For your convenience, we offer an easy layaway plan. There is no charge for this service. A deposit of 20% holds any item. Balance due in equal payments monthly over three months from date of order. Deposit is non-refundable.
Packing & Shipping Charges - All packing, shipping and insurance charges are extra, and paid by the buyer. Most orders ship within 3-4 days of receipt of payment. I ship Priority Mail Insured from Alaska for almost all items. Minimum charge for small package with minimal insurance is $10. I can ship UPS for very large/heavy items, and it may be cheaper than USPS. Shipping charges will be calculated based on destination, weight, and insurance value.
Shipments Outside of the United States - The postal fees are quite high, to ship even a small item, but I have not found any other methods. I ALWAYS insure and declare the items on the customs form. It is the buyer's responsibility for all customs fees and duty charges. I wish it was less expensive, but the postal service doesn't make it easy. Send me an email, and I will estimate costs.
Return Policy - You may return any item for any reason for a full refund less shipping charges, if done within 5 days, and in the EXACT same condition as when it was shipped to you. Layaway deposits are non-refundable. Refunds requested after the 5 day inspection period and based on the grounds of authenticity must be accompanied by at least one written appraisal providing factual support of your claim, from an authority recognized by the seller.
CONTACT INFORMATION:
Debra Anderson
P. O. Box 39063
Ninilchik, AK 99639
EMAIL US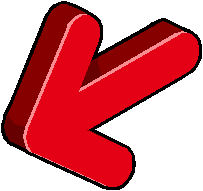 Click this link
If the link does not work, send an email to sales@andersonmilitaria.com
(OR, just copy and paste, or type in sales@andersonmilitaria.com in the "compose mail" box in your own email program)
907-567-4474 (9am to 8pm (by chance) Alaska time zone)
OUR CURRENT TIME IS: